(Online Desk)
On Friday, in an extraordinary event in the Indian judiciary's history, four senior Justices from the Supreme Court called a press conference to point out certain things that they feel are not in order with the apex court.
So, who are these four judges calling out to protect judiciary? Here are short profiles about them:
Justice Jasti Chelameshwar
Justice Chalameshwar was born on 23 June 1953.
He had his earlier education up to Class 12 at Hindu High School at Machilipatnam in Andhra Pradesh's Krishna District and Graduated in Science (Physics) at Madras Loyola College.
He further Graduated in Law from the Visakhapatnam-based Andhra University in 1976.
Chalameswar served as the Additional Judge of the Andhra Pradesh High Court. Later, he became the Chief Justice of the Guwahati High Court in 2007.
He was later transferred as the Chief Justice of the Kerala High Court.
He was elevated as a Supreme Court Judge on 10th October 2011. He is due to retire on 22 June this year.
Justice Ranjan Gogoi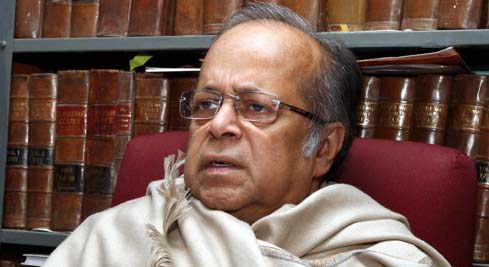 Justice Ranjan Gogoi was born on 18 November 1954.
He was enrolled at the Bar in 1978 and practised at the Gauhati High Court, in which he was made a Permanent Judge on 28 February 2001.
In October 2018, He is in line to become the Chief Justice of India succeeding Justice Dipak Misra, as the senior most judge of the Supreme Court.
He will be the first judge from Northeast to hold the post.
He was elevated as the apex court judge on 23 April 2012.
He is due to retire on 17 November 2019.
His father Keshab Chandra Gogoi was a former Chief Minister of Assam.
Justice Madan Bhimarao Lokur 
Justice Madan Bhimrao Lokur was born on 31 December 1953.
He was educated in New Delhi's Modern School.
He later attended St. Stephen's Collegiate, Allahabad for ISC examination.
He graduated in History (Hons.) from St. Stephen's College, under Delhi University.
He obtained his law degree from the same university's Faculty of Law.
He was elevated as Judge of the Supreme Court on 4 June 2012.
He is due to retire on 30 December 2018.
Justice Kurian Joseph
Justice Kurian Joseph was born on 30 November 1953.
He was educated at St Joseph's UP School, Chengal, Kalady, St Sebastian's High School, Kanjoor, Bharatha Matha College, Thrikkakara, Sree Sankara College and Kerala Law Academy in Trivandrum.
Joseph began his legal career in 1979 in the High Court of Kerala.
In 2000, Joseph was appointed as a judge of the Kerala High Court.
In February 2010, he was elevated as Chief Justice of the Himachal Pradesh High Court.
On 8 March 2013, he became a judge of Supreme Court of India.
He is due to retire on 29 November 2018.