(B. Someswar Rao)
While most North Indian Rajas and Maharajas were known for debauchery and flaunting of vulgar wealth, Mysore was one of the few kingdoms which had very enlightened and benevolent kings, the Wodeyars, who introduced democracy in their kingdom even before the British did, with a people's representative council giving lie to the common notion that democracy was a Gift of England. The Mysore Kings' achievements were so great that they are revered even today in Karnataka's old Mysore areas. Many old houses have pictures of the king on their walls.
South India is known for a distinct style of music. Thanjavur in Tamil Nadu, the birthplace of Thyagaraja and Chennai have been the main centres of this music for a long time. It is strange, therefore, that the music is known after Karnataka as Carnatak sangeet. What is stranger still is that the first music college of south India was started not in Karnataka, which gave its name to the style, or in Tamil Nadu, where it is most popular, but in Vizianagaram, one of the most backward districts of Andhra Pradesh close to Odisha. So close that Odisha claims some villages of Vizianagaram as its own.
It is not known that Mysore Maharaja was responsible for the starting of the first college of music and dance by the Vizianagaram Raja, another King who was benevolent and enlightened. And thereby hangs a tale. Some such stories are forgotten and need to be told again.
Ajjada, a village near Bobbili, had a great scholar Ajjada Adibhatla Narayana Dasu, who was considered as the father of a folk art form called Harikatha which, like Karnataka's Yakshagana was peculiar to Andhra and dealt mostly with Hindu mythology. The Harikathas were mostly musical. The father of S,P, Bala Subramiam, the great playback singer of the South who died recently, was a Harikatha artiste. 'Hari' means God and 'Katha' means story. Even today, it is a popular entertainment lasting till dawn, in villages of Telugu states.
Adibhatla was also a great linguist and scholar. He translated from many languages, including Persian. He wrote a book comparing Shakespeare and Kalidasa and another on Omar Khayyam's Rubayyat.  He toured the country extensively, engaged in debates and discussions with scholars all over India. He is said to have taught 'ashtavadhani' to Swami Vivekananda in July 1890, when he was only 26! Wherever he debated any theosophical issue,, he had won.
He was born in 1864 and died in 1945. He visited the court of Mysore Maharaja, Nalawadi Krishna Rajendra Wadiyar and won over all the great scholars of the 'asthanam' (court).  Those days every pandit was a scholar belonged to some asthanam or the other. Adibhatla was unattached, but did not want to be regarded as a non-scholar. So he said he was from the Vizianagaram asthanam.
An enlightened King that he was, the Mysore Maharaja did not end it there. He wrote a letter to the Vizianagaram Raja praising Adibhatla and saying the Raja was fortunate to have such a great scholar in his court. The Vizianagaram King was Pusapati Vijayarama Gajapati Raju, who knew Adibhatla was not in his asthanam.   He sent men around to search for Narayana Dasu, invited him to his court and started a music and dance college headed by him.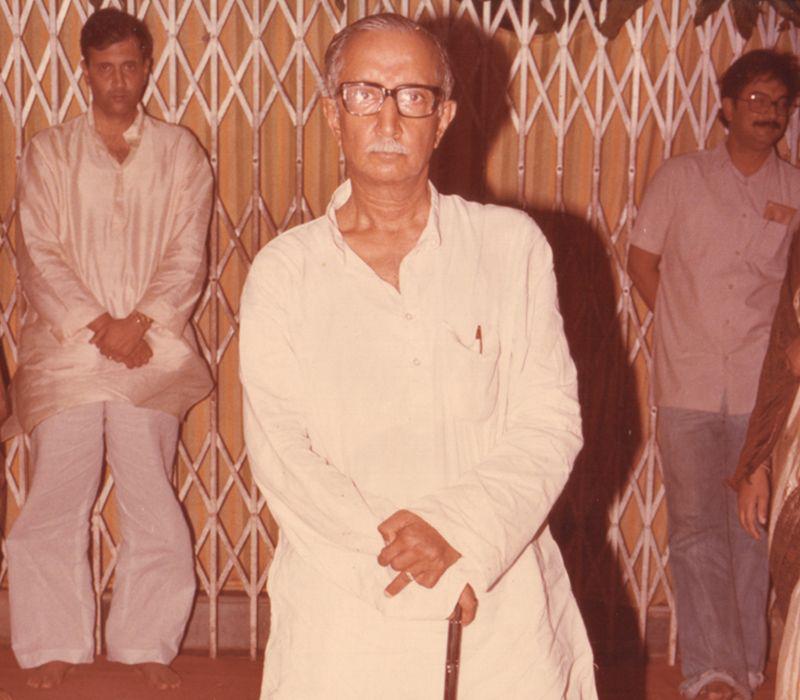 Dwaram Venkataswami Naidu, one of the greatest violinists of the world, and many eminent musicians were on the faculty. Many musicians who dominated the south Indian playback singing , like Ghantasala and P. Sushila, were students of this college, which celebrated its centenary last year in 2019.  The college is said to be passing through a bad period now.  One hopes that if not for great art, at least for film singing, the film-crazy Telugus will help it overcome.
Incidentally, P V G. Raju who was a minister in Andhra, was the only Indian politician who did not know for a year when Jawahalal Nehru, India's first Prime Minister, died.  Raju, as Education Minister, was touring the North to study the education system there and met with an accident in Punjab, shortly before the death of Nehru. He went into a year-long coma.
His son P. Ashok Gajapathi Raju (born in 1951) was Union Minister for Civil Aviation in the Narendra Modi Government. He quit when his Telugu Desam party walked out of National Democratic Alliance (NDA). His brother Anand was a minister in AP's Telugu Desam ministry headed by N T Rama Rao, but later defected to Congress. Anand's Keralite wife divorced him after having two daughters to marry film maker Ramesh Sharma. Anand Ganapathi Raju died in 2016
While some other Rajas took back the buildings they gave to institutions, claiming they were private property, PVG Raju gave his majestic Palace to the Maharaja's College.