(MS Shanker)
If one believes the exit polls, the opposition party's cup of woes continues, particularly of the Congress Party, both in Gujarat and Himachal Pradesh.  Add to it, the Municipal Elections in Delhi, the Congress party appears to be virtually decimated.
In fact, Rahul Gandhi preferred to continue with the "Bharat Jodo" Yatra, instead of challenging the ruling BJP in Gujarat, where the latter was in power till 1995, or en-cash the visible anti-incumbency factor in Himachal Pradesh.  It clearly reflects the party High Command accepting the inevitability of its fall.
Consequently, the Opposition, mostly regional parties, are unable to cobble together and form a formidable front to project themselves as an alternative to the BJP, which is consolidating its position to stay in power at the Centre after 2024 and even thereafter.
The Modi-Shah juggernaut, in other words, becoming unstoppable, if Gujarat elections are any indication, where it could retain power, winning a record seventh term.
So is the case of Himachal Pradesh, which had been witnessing for the past two decades change of guard after every term.
That the BJP is not only consolidating its position by retaining power in states where it could get an opportunity to capture, but also expanding its base. In the recent past, the saffron brigade's imprint in north-eastern states, if one measures by any yardstick, is phenomenal. Capturing power independently or in alliance with local parties in five out of seven states is by no means a wishy-washy achievement.
Seeing the surge of BJP under the strong leadership of none other than Prime Minister Narendra Modi, who has not only become an iconic figure among the Indian electorate, but to the rest of the world leaders, as they all look to him for a solution to every problem that world is encountering these days.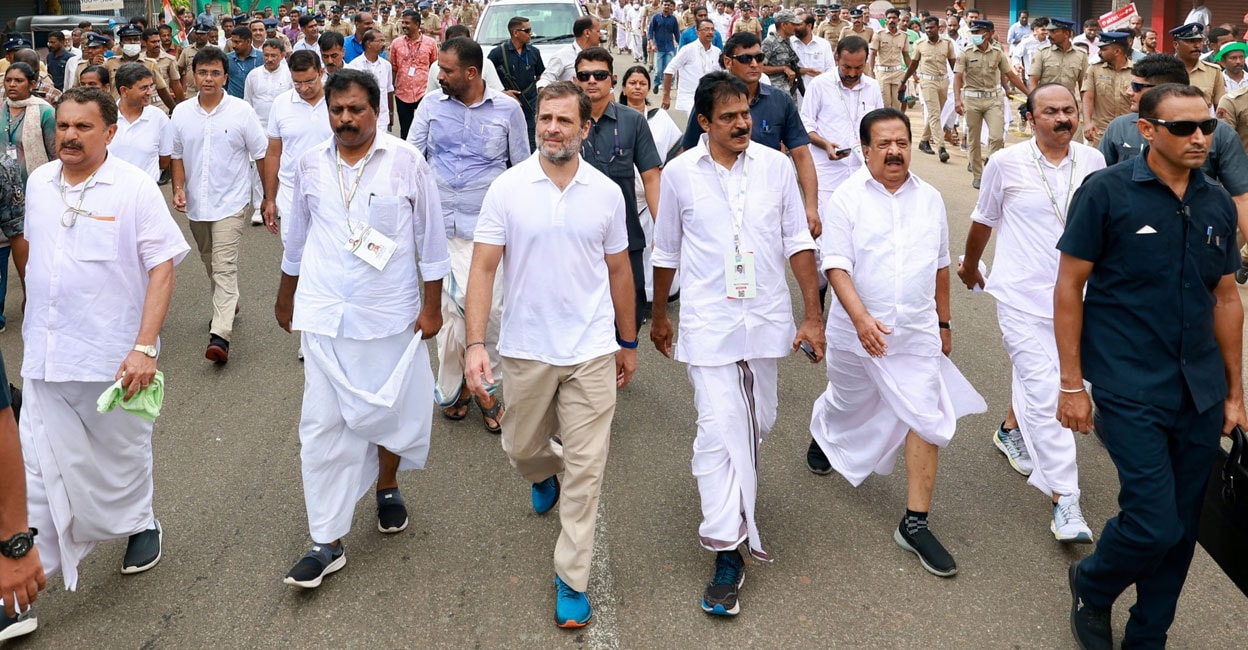 Whether to end the ongoing Russia-Ukraine conflict or to restrain expansionist China's plans, Indian Prime Minister Narendra Modi appears as the only hope for rest of the world leaders to resolve. It's no exaggeration. The rest of the World seems to have started recognizing India's significance ever since Modi-led BJP took over the reins in New Delhi in 2014.
Its impacting foreign policies, especially ever since a seasoned bureaucrat-turned-politician like Subramaniam Jaishankar has ensured India takes center stage in global socio-political matters, which also led to isolating 'rogue' Pakistan as well as 'expansionist' China, from the rest of the nations.
Against that backdrop, even those in the Opposition, parties like TMC founder and West Bengal Chief Minister Mamata Banerjee, or shrewd NCP supremo like Sharad Pawar, or 'empty vessels' like the TRS President and Telangana Chief Minister K Chandrasekhar Rao, seem to have shelved their Opposition unity proposal and opt to ponder how to protect their very existence in their respective regions. This is more than evident from the way KCR had stopped talking about his national plans, instead strategizing how to prevent the surging BJP to snatch away power in next year's assembly polls from him.
His realization seems to have come from the Munugode by-poll verdict where the party could win with great difficulty. Now the fear seems to be looming large on his face. What if the Election Commission gives its nod to KCR's national party – Bhartiya Rashtra Samiti (BRS) – and allows a new party symbol? If that happens, his party loses the 'regional' sentiment which made the state electorate KCR win for the second term in 2018. Surging BJP in the state with more aggressive plans and change in the party's name is bound to become the most challenging factor this time around whenever the elections are held – whether in April/May 2023 or later in December.
Many political analysts feel that KCR has to blame himself for the mess he is in now.
They say KCR's present messy situation reminds them of another seasoned regional leader like Nara Chandrababu Naidu of the Telugu Desam Party, just before the last Lok Sabha polls in 2019. He too hastily walked out of the BJP-led NDA alliance and lost the general elections that followed so badly that his party is struggling to recover from that worst-ever nightmarish defeat at the hands of YS Jaganmohan Reddy-led YSRCP. Its pathetic plight is there for everyone to see thereafter as TDP not only lost its leaders but also the election after the election.
Instead of taking a cue from his yesteryear party colleague, KCR's unwarranted arrogance has put his party into a serious problem. Although, he may be trying to make amends for his irretrievable faux pas by toning down his tirade against the PM and his party, to many impartial political analysts, the road ahead for KCR looks not only 'thorny' put an end to his political ambitions.