(Brig (retd) GB Reddi)
Karan Thapar's debate over AFSFA and blatant vilification of armed forces over continuance of AFSPA in different parts of the country reflects his intellectual bankruptcy.
Likes of Karan Thapar, Barkha Dutt, Rajdeep Sardesai, Hazarika and other human rights pseudo champions should be sent to lead the police and security columns and face the fury of stone throwing crowds acting under the fiat of non state actors, the ISI and Pakistan State in J & K.
Let me draw attention of everyone alike that SECURITY FORCES (State Police Forces, Central Para Military Forces and Armed Forces) represent the COERCIVE INSTRUMENTS of the nation.
If, such forces have to be effective, they cannot be made "TOOTHLESS and SPINELESS" wonders for ceremonial purposes or employed as security guards for the criminal turned neo Maharaja's.
"WITH ONE HAND TIED TO THE BACK" is the common refrain to highlight helplessness and hopelessness in the past. A new cliché maybe coined "WITH BOTH HANDS TIED TO THE BACK".
Karan Thapar and his brood of media human rights activist's champions must stop shedding crocodile tears over 'alienation' of Kashmiri people.
If they are so concerned about alienation "Why don't they get out of their air conditioned chambers and go to trouble spots in the valley with "GARLANDS AND SWEETS IN HAND" to appease the crowds and their leaders to win over their hearts and minds?  They too can climb the bandwagon of 'doves' and attempt "Track II" with separatist leaders to change their "Azadi" or "Pro-Pak" ideology.
Are they so ignorant of yeoman services rendered to the civilian population by such initiatives as "Sadbhavana Initiatives" besides running clinics in remote villages etc? It is not to mention the services rendered during the floods.
The earlier the media realizes that it is in poor state to blame the armed forces for psychological alienation particularly in J & K the better it is.  It reflects not only intellectual bankruptcy of the most heinous order tan mounting to betrayal of your own security personnel and the nation.
If majority of security forces personnel view such vilifying media representatives as anti nationalists or media terrorists, it is a fact of life.
Kudos to the gallant and exceptionally distinguished former Lieutenant General Syed Ata Hasnain, PVSM, UYSM, AVSM, SM (Bar), VSM (Bar) former 15 Corps Commander in the valley to fiercely contest the stance taken by Karan Thapar on the revocation of AFSPA issue particularly in J & K.
General Hasnain is a brainy person. His intellectual credentials are par excellent – Sherwood College, Nainital; B.A. (Honours) from St. Stephen's College, Delhi, an alumnus of the Asia Pacific Center for Security Studies (APCSS), Hawaii, USA; the Royal College of Defence Studies, London, and have also completed a postgraduate degree in International Studies from King's College, University of London.
In contrast to the brainy General, none of the so called media intellectual can lay claims to such a rich educational background and field level practical experiences. He has suggested two simple changes in the law over AFSPA.  One wonders at the media postures all the time criticizing Indian establishments! Are they under the paid patronage of adversaries? Why don't they criticize the "Himalayan blunders" committed in the past by so called great leaders of India?
Why don't they allow the same opportunity to Modi either to function either to succeed or fail? Is it because that Modi, as a Chaiwala, is an outsider to the free cocktail circuit or dinner groups or give a free ride on his flights world over?
Having operated under different scenarios in the Northeast (1963-1964, 1985-1986 and 1987-1988 and IPKF) as practitioner at grass roots level, research scholar and follower of terrorism and insurgencies from my childhood, let me highlight that each conflict internal security situation differs from the other from psychological, social, economic and political dimensions.
I enjoyed full freedom of operational activity with none to question me during the 1963-1964 in Nagaland and Manipur.  Similarly in the IPKF. In Nagaland in 1985-1986, I operated with the restriction of 20 Kilometer disturbed area belt; subsequently limited to 5 kilometer belt restriction.  I had my employed my special task forces with impunity outside my sector of operational responsibility in towns like Dibrugarh, Dimapur, Sibsagar, Jorhat, Imphal and even Shillong. It is all due to special personal relationships or rapport with local tribal people and the political and bureaucratic establishment. The lesson is simple. AFSPA needs to be selectively used.
One, who is responsible for creating the mess or crisis in various parts of the nation?  The answer is simple – bankrupt political and bureaucratic leadership over the past 67 years, particularly Nehru for going to the UN over the J & K issue and Indira Gandhi for squandering a glorious opportunity by the Shimla Government. Indian Armed Forces won the 1971 war; but the political leaders self inflicted defeat at the negotiating table.
Why do they remain silent over the issue that Nehru stopped the armed forces that were almost on the verge of recapturing the entire J & K?
Two, why are the law and order agencies operating under the State government political hierarchy failing to discharge their functions of maintaining peace? Because the state police is only guarding criminal masquerading as elected representatives and collecting 'mamools'.  Who is responsible for their poor efficiency? Why "Police Reforms" shelved into background? Poor Leadership?
Three, what is the total strength of Central Para Military Forces? It is over 9 lakhs almost close to army's strength. Why are they not discharging their duties efficiently? After all, they have been raised particularly to counter insurgency situations; but not to guard political goons.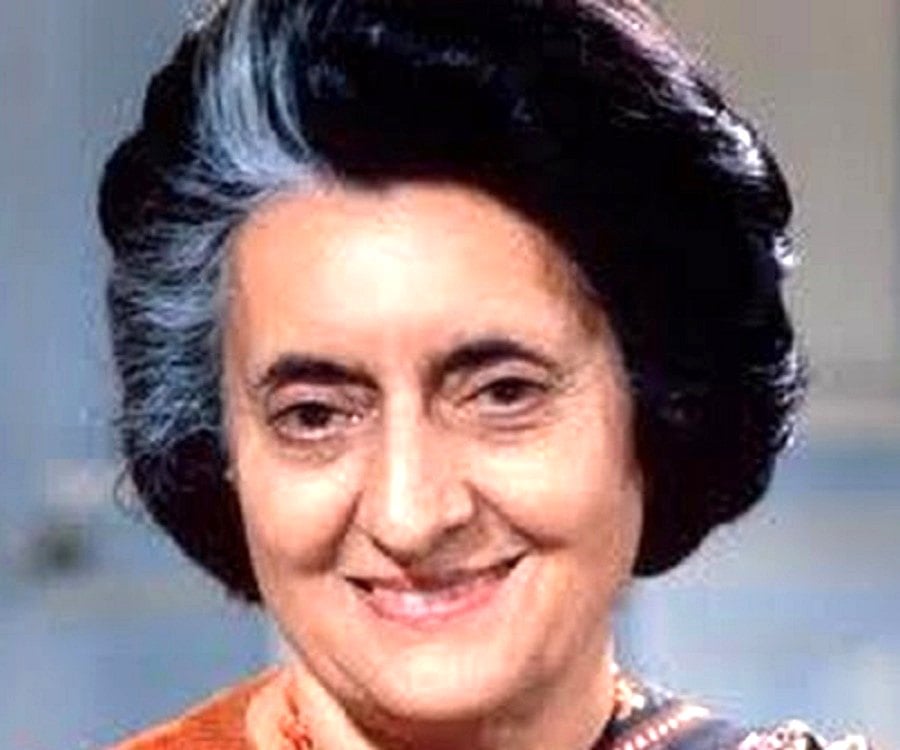 Is it also not true that Nehru created Central Para Military Forces separately under the Ministry of Home to counter the armed forces out of fear of a 'mutiny'?  No media debate on such pertinent issue except for berating them endlessly. No one talks of modernization through restructuring. Such is the monotonous media intellectual stupidity feigning more intellectually superior than thou.
Four, what is the rational for granting powers to a policeman to carryout search and arrest individuals and opening fire to quell disturbance? Any Police officer in charge of a Police Station or in the absence of such officer in charge, any Police officer, not below the rank of a Sub-Inspector may without any order from a magistrate and without a warrant, arrest any person under specific circumstances under Cr.P.C., particularly while dispersing unlawful assembly.  Even circumstances under which they can open fire are available to them.
Finally, why are the armed forces, when employed on similar roles, not empowered in the same manner and provided protection particularly when they are facing terrorists and waging proxy war or 1000-year Jihad as sworn by the Pakistan Army? And, the same power is denied even to a commissioned office what to talk of equivalent rank holders of the army under similar circumstances.
Next, the issue of "reasonable force" is yet another fraud. While carrying search missions, it is stupid to expect the task forces to enter into armed terrorist or militant hideouts and ask them to show their faces and reveal identity to spare their leaders. I had the occasion to rush my officer into a hideout only to receive a shower of bullets from inside. There was no other alternative to retaliate with the full blast of force at my command exercising the right to self defense. Fortunately for me, the incident happened on the other side of the Myanmar border. No media glare to cover the incident.
Surely with the kind of terrorist and militant threats around them, armed forces cannot be forced into a helpless and hopeless state to get killed or injured. Is the media and human rights activist champions want the army personnel to be made "Sitting Ducks or Cannon Fodder" for their adversaries.
A brief look at the  complexity of challenges that security forces security forces facing today due to rank bad political and bureaucratic leadership over the past 67 years clearly reflects how "Soft or Supine or Weak State" modern India has been degenerated into due to irresponsible media diatribe.
Mobs are burning buses; ambushing troops carrying vehicles; storming army camps or posts; looting weapons from police stations, torching security forces vehicles; looting shops and malls; gang raping women; killing security forces personnel; and so on.
No pellets to be used by police forces rampaging on the streets and assaulting the forces with rocks and chasing them around.  And, the media pseudo intellectuals are pouring vitriolic and committing  heinous fraud on security forces personnel 24 x 365 days, particularly the armed forces.
If the security forces refuse to operate under such adverse conditions at some date in some places, none should be surprised. The time may come soon if the media does not take a responsible and balanced view and stop vilifying them instead of glorifying them.
Media must root causes based on a holistic perspective of scenarios including the complexity of different scenarios instead of harping on simplistic and inelastic solutions like repealing AFSPA without suggesting alternatives.