(B. Someswar Rao)
Hindi  film actor Sushant Singh Rajput died nearly three-and-half  months ago.  But, the debate about it on social media is still raging.  As yet the Maharashtra Police, said to be the most efficient in the country, the Bihar police acting on a complaint by his father, the Central Bureau of Investigation (CBI) is handling the case now.  And the Narcotics Control Bureau,  which stepped in after his former live-in partner Rhea Chakravarty 'revealed' use of drugs by many film stars.  The agencies have not yet been able to decide whether it was a murder or suicide?
A score of hashtags have been created on Instagram and Twitter seeking 'justice for SSR' and taking sides on the drugs issue.  Two members of Parliament, one in the Rajya Sabha and the other in the Lok Sabha, both belonging to the film fraternity, took diametrically opposite stands on the drugs probe.
Fans who think this talk of drugs in the celluloid world was just to divert attention from what they feel is the 'murder' of Sushant Singh, while the Maharashtra Police declared it was a routine suicide – not uncommon in the film industry as shown earlier. Internet search revealed: "On the average 381 suicides occur daily In India in 2019. In 2016 the number of suicides numer swelled to 2,30,314.
Suicide is the most common cause of death in both the age groups of 15–29 years and 15–39 years. About 800,000 people die by commiting suicide worldover every year, of these 17% are residents of India, a nation with 17.5% of world population."
It is even believed  that if there was a switch by pressing which one can die without its emotional, legal or physical (pain) consequences, almost all  may press that switch! It is also felt tjat everyone, at one stage or another, feels like committing suicide. Suicidal thoughts come to one in a "moment of weakness". Those who did it are considered feeble-minded or escapist.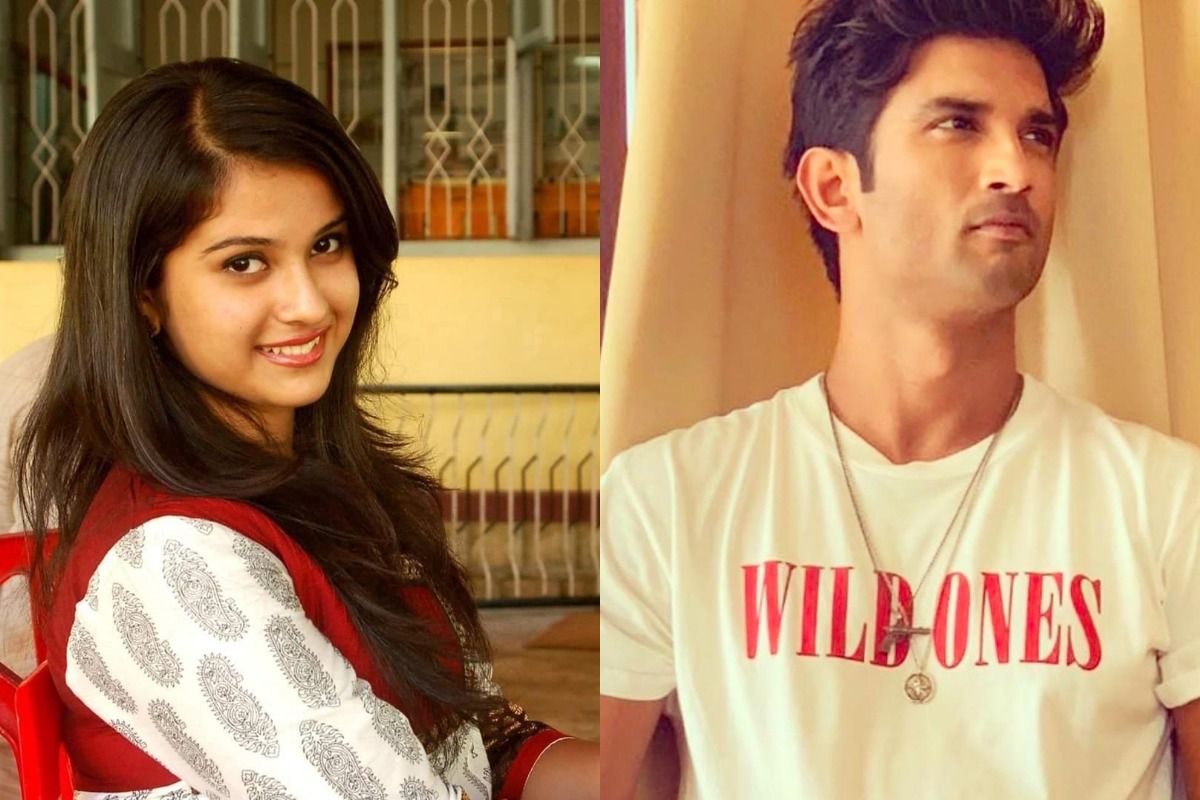 Sushant was not feeble minded or a run-of-the-mill film actor, most of who are barely  literate having run away from home to become stars.  Several videos of him surfaced, indicating his keen interest in astronomy; he had bought a Rs. 59 lakh telescope and a plot on the moon.   He was alo   ambidextrous (able to write with both hands, a very rare skill which Gandhiji tried to learn) and cerebral.  A WhatsApp chat his brother-in-law made public showed he was well-read – and mostly non-fiction. A student of engineering  when he dropped out, Sushant was not afraid of failure – being ready to go back to Bihar to do farming, his ex-girl-friend and TV co-star, Ankita Lokhande, said  He was not a total failure either – rising from a background dancer to a hero in films. He  had, therefore, no reason to kill himself. Why the suicide then many asked.
The drugs angle  could show the possibility of drug-induced depression leading to suicide. This brings us back to the drugs-in-film industry debate. Ravi Kishan, the actor-turned MP of BJP, gave a lucid account of  drug use in the film industry. Most of the top stars were addicts, he alleged. This was the cue for another filmstar, Kangana Ranaut, who has been campaigning against the nepotism in the film industry, to reveal that she herself was drugged and sexually assaulted by film directors or producers and allege that 99 percent of top film stars were drug users. Kangana, supported by BJP parliamentarian Dr. Subramaniyam Swamy, was behind the drive to hand-over the case to the CBI.
This was followed by an equally strong attack by Jaya Bhaduri Bachhan, on the attempts to defame the film industry. She accused Kangana of trying to defame the very industry which gave her livelihood. She called it a part of a big conspiracy to tar the face of the industry, one of the biggest in the world
Jaya, wife of the most respected actor Amitabh Bacchan and daughter of my old friend-and-mentor, the late Taroon Coomar (yes, not Tarun Kumar) Bhaduri has always been strong-willed and outspoken. I normally support her. But like all socialist 'liberals' she dogmatically  opposes  the present government just because it is 'rightist'.  Jaya is a Socialist Party MP and Kangana chose  to be regarded as pro-BJP.
Film industry's links with drug peddling have come into the open in Karnataka with Ragini Dwivedi and some other film people arrested and questioned for association with drug use. The drug probe in Karnataka and Bombay is still on, but a similar drug-use controversy in Telugu film industry, which raged in Hyderabad over a year ago, suddenly died down. Whether this was due to 'influential' people involved or the change of government here is not  clear.
Also much talked-about for some months is the prevalence of the casting couch in Indian film industry. An actress, it is alleged, can rise in filmdom in India only by going to bed with producers, directors or top heroes who often dictate the story and the caste. Some Telugu actresses said on TV channels that this was rampant,
Two of them openly admitted to sleeping with many for cinema 'chances' and seem to complain not against the casting couch system but against their not being cast in films even after submitting to the carnal desires of influential men in it.  One of them even resorted to staging a protest by disrobing herself in public! They also opposed preference for non-Telugu actresses from the North. They brought into vogue a new word – commitment – meaning agreeing to satisfy the men.
It is alleged that Sushant went into a depression as top film industry people treated him as an outcast as he was an 'outsider' and not a Kapoor, Khan, or Bhat, Karan Johar became the face of the nepotism issue. The argument that almost everyone was an outsider who struggled once and that star kids could only get easy entrance due to nepotism, but have to show merit to rise to stardom has cut no ice. He said on camera he had few friends.
That the Maharashtra Police bungled by not calling key witnesses to testify and not following obvious lines of enquiry cannot be denied. Absence of time in the post mortem report, undue haste in ordering it same night, while viscera analysis it taking months, valuable computer files in the case being deleted 'accidentally' and attempts to mask the involvement of the Chief Minister Uddhav Thackeray's son, Minister Aditya, with the filmdom add to the suspicion. Ruling Shiv Sena leader Sanjay Raut even used an abusive, unparliamentarily, word about Kangana. Hundreds of building violations are filed, but Kangana's office demolished with scant notice after she spoke up.
Jaya Bhaduri and others alleging conspiracy against their industry cannot deny that all is not well with the filmdom in India. The CBI probe should not limit itself to the murder or suicide of Sushant Singh Rajput, but into wider issues that plague the industry