(Brig (retd) GV Reddi)
Rafale fighters deal is most controversial nowadays not only inside the Parliament, but also in the media. Why is the debate limited to acquisition of Rafale only and also limited to comparison with Su-30MKI and the Tejas? As usual, the "Blind-men of Hindustan" will pass over the debate in depth to include the current Indian Air Force (IAF) 'force-level and mix" and its future projections.
As per SN Misra, former Joint Secretary GoI, Cost, competition and cronyism make the Rafale deal highly suspect. India has lost a wonderful opportunity to have state-of-art technology and bolster its credible Make in India campaign.
Why has SN Mishra failed to analyze strategic and technical issues having been privy to the happenings whilst serving as Joint Secretary in the GoI? Or, was he also one of the "Five Blind Men" in the "Elephant" story?
From the cost comparison point of view, SN Mishra is quite justified in highlighting the fact of escalation from Rs 521 crore (18 fly by wire) for each aircraft in the 2014 contract as against Rs.686 crore now, without the add-ons to the aircraft. The add-ons seem to cost around Rs 900 crore, which will include the AESA radar, radar warning receiver etc. While the increase in the cost of the basic aircraft seems to have gone up by 30 per cent, what is most disconcerting is that the cost break-up of add-on items is not being revealed under the cover of secrecy clause of the IGA contract.
"The switch from technology transfer to HAL to build 108 aircraft in India, as was envisaged in the Medium Multi-Role Combat Aircraft (MMRCA) contract (2014) to directly import 36 aircraft from Dassault Aviation is suspect", as per SN Mishra.
Ironic but true, indigenization remains a mirage despite a large number of DRDO establishments and PSUs. Technology lag by at least 2 to 3 decades is real with phenomenal time and cost over-runs. Who is responsible and accountable for "sunk" costs? Is it time to roll heads of scientists/technologists?
As a person interested in national security, I believe that comparative short and midterm strategic analysis of capabilities with adversary forces must preface all other considerations. In the worst case scenario, the IAF requirements must be based on waging 2-front war.  In today's scenario, can the IAF match the China's Peoples Liberation Army Air Force (PLAAF) even in a one-front war? What about the capability against Pakistan Air Force (PAF)?
Let me record data available in public domain pertaining to Pakistan, China and India.
One, the PAF has 26 active squadrons: 76 x F-16 Multirole fighters; 99 x JF-17 Multirole fighters (to induct a total of 250 JF-17s by 2025); 75 x Mirage III Multirole upgraded fighters planned to be replaced by JF-17s by 2025); 82 x  Mirage 5 upgraded Attack fighters to be replaced by JF-17s by 2025) and other older MIG 21 variants. China is upgrading JF-17 fighter jets with a world-class radar system that will substantially improve the combat capability of the aircraft. Pakistan is also planning to procure twin engine multi role FC-31 Stealth fighter under development from China (somewhat similar to the USAs fifth generation F-35). Total 176 x Gen 4 or 4 plus fighters (or 326 by 2025).
Two, estimates of China's PLAAF  peg the number of combat aircraft to include: 24 x Su-35S air superiority multirole fighters; 97 x Su-30 MKK multi role air superiority fighters; 28 x Chengdu J-20 stealth multirole fighters; 50 x Shenyang J-16 strike fighter; 75 x Su-27 Fighters; 229 x J-11 (1998 variants of Su-27) air superiority; 323 x J-10 (2005) multirole; 557 x J-7 fighter variant of the MiG-21; 240 x J-8 Interceptors; and over 400 bombers and fighters (826 Gen 5 & 4 fighters plus 797 older models).
In contrast, the IAF inventory of fighters include: 272 x multirole Su-30MKI; 66 x multirole MiG-29UPGs; 41 x multirole Mirage 2000 H/I (under upgrading); 84 x ground attack MiG-27s; 92 x ground attack Jagaurs; and 125 x fighters MiG-21 upgraded Bisons. Total of 379 multi role Gen 4 plus fighters as on date.
36 x multirole Rafales are on order (delivery to start in 2020 followed by indigenous production of 108 by HAL); and 40 x multi role Tejas Mk I and 83 Mk 2 also by HAL at the  rate of 16 aircraft per year.
Going by the numbers and capabilities in today's context, the IAF can outmatch PAF in war; but not the Chinese PLAAF by any farfetched imagination. Let none suffer from illusions on IAF capabilities in a 2-front war scenario.
What about consideration and evaluation of technical capabilities? After all, the costs of add-ons are more than the cost of the aircrafts. So, technical capabilities must also be given due weightage, if not more, particularly status of indigenous capabilities. Analysis by initial procurements costs, numbers, range, speed and maneuverability may be good politics, but not the important part of winning wars.
Prior to evaluating fighter capabilities, it is pertinent to highlight that all fighter aircraft like the tanks and ships/submarines are "weapons delivery platforms" with force multipliers like AWACS and add-ons that are more critical for lethality and survivability in high-tech warfare age.
Technical comparative evaluation is beyond the scope of political and bureaucratic leaders and media – Blindmen of Hindoostan.  All they can do is sensationalize and confuse laymen to score brownie political points.
Let me broadly identify extraordinary high-tech complexity of 'add-ons' to include: stealth capability (Gen 5 fighters), advanced radars, integrated electronic warfare suites and BVR (Beyond Visual Range) missiles, aerial refueling, navigation and IFF systems, all weather capability, jamming suites, and other state-of-the-art technologies. They are more expensive than the platform.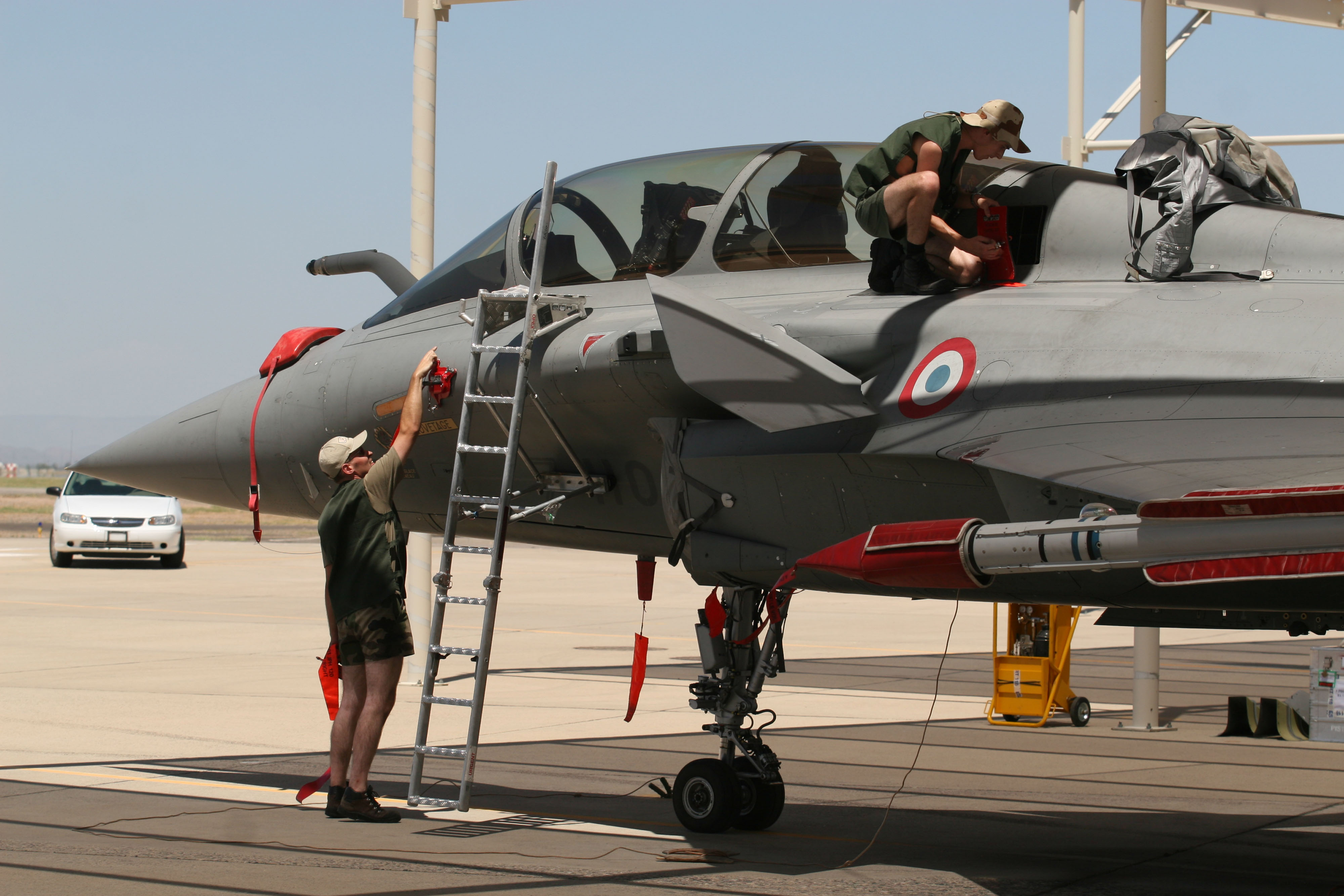 Furthermore, not to be missed out are the operating costs per hour, long term reliability, endurance with low service, usability on rough fields, required knowledge of service personnel, required fuel quality and  so on.
Thus, any worthwhile comparison of combat aircraft is best left to the wisdom of air force professionals.  Most important, many Indian analysts believe that the IAF has a geographic advantage vis-à-vis the PLAAF in the Tibet Autonomous Region (TAR), as the rarefied air limits Chinese weapons payload capacities. The Air Force Chief may indulge in rhetoric but it is to maintain the morale of his command.
Air Vice Marshal (retd) Arjun Submramaniam has argued that the ability of the latest variant of the Chinese-built H-6 bomber to carry six DH-10 cruise missiles—each with a range of around 1,500 km and a combat radius of 1,800 km—means that "Chinese stealth fighters and bombers do not need to become airborne from airfields in Tibet and can launch their cruise missiles on critical Indian military targets from well outside any kind of air defense umbrella the IAF can put in place over the next decade."
If AVM A Subramaniam's statement is true, then the IAF must prepare for the worst contingency and project its demands both to meet contingencies arising in short and midterm contexts.
Finally, the requirement of IAF from geo-strategic considerations must focus on the number of squadrons the IAF must plan for the midterm context of 2030. Can the present 35 plus squadrons be adequate or is there need to have 50 plus squadrons? What should be the composition or mix of Generation 5 or Generation 4 plus combat aircraft?
What about force multipliers like Unmanned Combat Aerial Vehicle (UCAVs) and UAVs, AWACs, Refuelling Tankers, surface-to-air missiles, surface-to-surface missiles etc.
At present, the Sukhoi Su-30MKI is a twinjet multirole all weather long range air superiority fighter.  MiG-27, Jaguar and MiG-21  aircraft have already been upgraded. The upgraded Mirage 2000-5 Mk 2 is a French multirole, single-engine fourth-generation jet fighter to enhance the operational life by around 20 years.
Also, the indigenous ASTRA and the hypersonic BRAHMOS missiles (hypersonic) can match their counterparts in performance. Surely, they can be upgraded to match the best in times to come.
The real force multipliers are the Active Electronically-scanned array (AESA) radar, Advanced Electronic Warare (EW) suite also equipped with jammer, Beyond Visual Range (BVR) short and long air-to-air missiles and In-Flight Refuelling probe.
Tejas MK-1A will feature 4 crucial requirements like AESA radar, EW Suite, In-Flight Refuelling probe and New BVR air-to-air missiles. Due to integration issues with Python-5 Close Combat Missile, MK 1A will now feature MBDA developed ASRAAM short range air-to-air missile, while older batches (MK1) will have Russian supplied R-73 CCM as an interim measure.
Thales has successfully tested derivative variant of RBE2 radar installed on Rafaels  is basically customized for smaller radome of LCA Tejas with much lower power consumption while matching or exceeding the performance of Elta TL/M-2052.
HAL is keen on picking up either Israel's EL/M-2052 AESA or Thales developed RBE2 radar derivative. LRDE lab which developed Uttam AESA radar has been pushing for use of the radar on 83 Tejas Mk1A aircraft under development.
Defense Avionics Research Establishment (DARE) developed Advanced Electronic Warfare (EW) suite also equipped with a jammer and tested on board LCA PV 1 and will be available for Tejas MK1A on a detachable Pod which is attachable to under wing of the aircraft while Mk 2 aircraft will EW suite on-board.
Tejas MK-1A will also get locally developed ASTRA BVRAAM along with Israeli supplied Derby BVRAAM for long range air-to-air aerial combat.
Whereas, China's progress in upgrading its air combat capability is quite awesome in terms of its plans for the Generation 5 stealth multi role fighters and also the expansion of its variety of air-to-air missiles. It has now begun fielding the extended range radar-guided PL-15, giving it the ability to threaten targets at high ranges.  It will impact how the IAF operates force multipliers like air-to-air refueling tankers and Airborne Early Warning and Control Systems (AEW&C), since both will be at risk from Chinese long-range missiles like the PL-15.
Finally, what should be the IAF force levels by 2030? Considering PLAAF force levels and capabilities alone, 50 plus squadrons by 2030 is an imperative. But, what should be its mix? Is Indian political and bureaucratic leadership planning for such a high-tech and high-cost scenario? Or, are they indulging in the proverbial Ostrich posture as Blindmen of Hindoostan? Costs, competition and cronyism are good politics; but bad for informed debate to ensure build-up of IAF capability by 2030.
IAF professionals are the best judges to determine the "MIX" of 50 plus squadrons! However, as a bystander my guess includes: 5 squadrons of Gen 5 stealth fighters; 20-25 squadrons of Su-30MKI; 10 squadrons of Rafales 3 & 4; and 10 squadrons of Tejas Mk 2 to be upgraded as per availability of latest technologies.
Thus, the debate over whether SU-30MKI is superior or Rafael and also costs, competition and cronyism are peripheral.  Both planes are excellent, and in fight main factor will be experience of pilot or ground support. Both are state-of-the-art fighters with advantages in specific fields. For example, as per experts SU-MKI is cheaper, easy to maintain and Indian pilots have expertise to exploit its full potential.
But, it is the Rafale's RBE-2 AESA & SPECTA EW Suite, which can beat any 4th & 5th gen bird in the world. Rafale has beaten F-22 in Red flag exercise. These two technologies give unprecedented advantages to Rafale over Chinese  J-20. Also, Rafale is building highly sophisticated super advanced technologies like using Saffrn engines which preserve good Serviceability rate during war scenario, and prepared to transfer technology and source its parts from "Make in India" partners.
In contrast, HAL has developed indigenous capability to manufacture Su-30MKI and Tejas. The Tejas Mk I assembly line was established at a cost of Rs 1,556 crore. It has cranked up production to 16 fighters annually by March 2018. HAL is scheduled to deliver 40 Mark I fighters by end-2019. Depending on funding, HAL has capability to deliver one squadron worth Tejas per annum. Thus, delivery of 10 x Tejas MK-1A squadrons with latest upgrades is possible by 2030. HAL has the capability to deliver additional Su-30-MKI to maintain 25 x squadrons (upgraded to super cruise capability).
Most important it is note that HAL has not been able to design and develop aero engines that can give matching speed, thrust and height ceiling among other characteristics. So, transfer of Saffrn engine technology is a significant breakthrough.
Based on such IAF likely projections and the costs of advanced combat air systems, likely funding allocations indicated on annual basis up to 2030 both for indigenous and foreign acquisitions.
Time is ripe for development of indigenous capabilities in all fields to include: engine, airframe, avionics, AESA radar, EW suite, BVRM short and long range missiles, and In-Flight Refuelling probe among others. And, the DRDO establishments must be made to deliver on strict time schedules so that procurement from foreign sources is curtailed to the barest minimum. Automatically, it would open avenues for the DRDO to explore and execute foreign orders.  (The author is a retired highly decorated army officer and insurgency expert, besides author of many books, can be reached gundreddi5@gmail.com)