(Brig (retd) GB Reddi)
The follow through media coverage of Nirav Modi bank fraud case is extraordinarily devastating that mercilessly exposes the "virtual systemic collapse" of the "Financial Services" sector.
Who is responsible and accountable to the total rot in the "Banking System"?
The so called "intellectual giants" who managed India's "Financial Sector" from the Ministry of Finance to Reserve Bank of India to Managing Directors/Directors of various Banks, Hired Information Technology Corporate Houses, External and Internal Auditors, and all others at various levels and in the loop are squarely responsible and accountable for the fraud of "depositors" money.
Had they diligently implemented at least the spirit of the quote "Stitch in Time Save Nine", the present absurd crisis situation would have been avoided.
Ipso facto, the "Financial Sector Systems" virtual collapse story is traced to two key historic landmarks of India's Banking history among many others to include: Bank Nationalization of 14 banks in 1969 followed by six in 1980; and liberalization in early 1990s leading to rapid expansion of banking sector.
Lending became the norm in all banks. Since 1970s, Public Sector Banks (PSBs) came under great pressure due to corporate loan defaults following bank nationalization.
Of course, bank frauds started immediately following 1950s: Dalmia, Mundra, Teja scandal in 1960s (₹220 million – US$3.4 million) and Nagarwala scandal in 1971.
Bank nationalization followed by liberalization gave a spurt to frauds; and their list is a long one. Some of the bank scams/frauds among many others include: 1992 – Harshad Mehta securities scam – ₹50 billion (US$780 million) and Indian Bank scandal – ₹13 billion (US$200 million); 2003, 2004 and 2005 – IPO scams; since 2007, US $ 8 billion deposits in Swiss banks by Hasan Ali money laundering scandal; 2008 State Bank of Saurashtra scam – ₹950 million (US$15 million); 2009 Paazee Forex scam – ₹8 billion (US$120 million); 2012 Forex derivates scam – ₹320 billion (US$5.0 billion); Lalit Modi money laundering case – Rs. 2500 crores; 2013 Saradha Group Scandal – Rs. 80,000 crores; and so on.
Add to it, in 2016, the huge breach of data of debit cards – estimated 3.2 million debits compromised – issued by various major Indian banks – SBI, HDFC Bank, ICICI, YES Bank and Axis Bank were among the worst hit.
Furthermore, available in public domain are the six separate cases filed on April 5, 2017 by the CBI against Winsome Diamonds and Jewellery Limited, and Forever Precious Jewellery and Diamonds Limited, and their chief promoter Jatin Mehta for allegedly cheating three government banks to the tune of Rs. 1,530 Crores.
The latest bank fraud is the Rs.11, 400 crores Punjab National Bank fraud by Nirav Modi. Mehul Choksi, uncle of Nirav Modi, Gitanjali Group, has also hit media headlines.  As per an ED official, "The agency is investigating 79 shell companies owned by the Gitanjali Group chief and 41 owned by Modi in India."
Nirav Modi's case is more than pretty fraud. The size of the alleged fraud is much bigger than the size of the average fraud PNB has faced in recent years. It is a large bank loan default, which many of India's crony capitalists specialize in. Firestar Diamond FZE's (FDFZE), Firestar Diamond International Private Limited's (FDIPL).
Hardly there is debate over large number of "SHELL Companies" operated by fraudsters particularly in one apartment. Who is responsible and accountable for approving registration of companies at a single address? The concerned Registrar of Companies who is the approving authority should also be investigated and appropriate administrative action taken.
Next, media headlines of Rs.2919 crores bank loan Rotomac scam.  Kothari's Kanpur-based family was referred to as 'gutka kings' not too long ago. Founder M M Kothari along with sons Vikram and Deepak in many ways changed the rules of the mouth freshener (pan Masala) business. Now Vikram has diversified into even steel industry.
As per information available in public domain that between the years 2012-2013 and 2016-2017, Indian banks saw a total number of 22,949 instances of fraud, with total losses to banks amounting to $10.8bn. As of September 2017, the bad loans ratio of these banks stood at 13.5%.
Of the 78 banks on the list, PNB faced the highest losses when it came to fraud. Over the five-year period, the PNB faced 942 cases with losses of $1.4bn. More significantly, PNB faced more fraud cases than the country's largest bank, State Bank of India, which has an asset base 4.6 times larger than PNB. Quite obviously, it is due to disastrous performance by the management at all levels of the PNB>
Holistically viewed, Bank frauds have become routine. Who must bear the burden of responsibility and accountability?
And, Rahul Ghandy is blaming the Modi, the Prime Minister, for the flight of Nirav Modi and his uncle Mehul Choksi. Political blame games and media cacophony is obfuscating the real issues.
Arun Jaitley breaking his silence, laid the blame on the "internal audit and processes" of concerned banks.
But, Arvind Subramanian, Chief Economic Advisor, in his speech at the IIM, Chennai, recently pointed out those successive regimes failed to recognize the importance of "Regulation of the banking system and the role of the Regulator that is the Reserve Bank of India".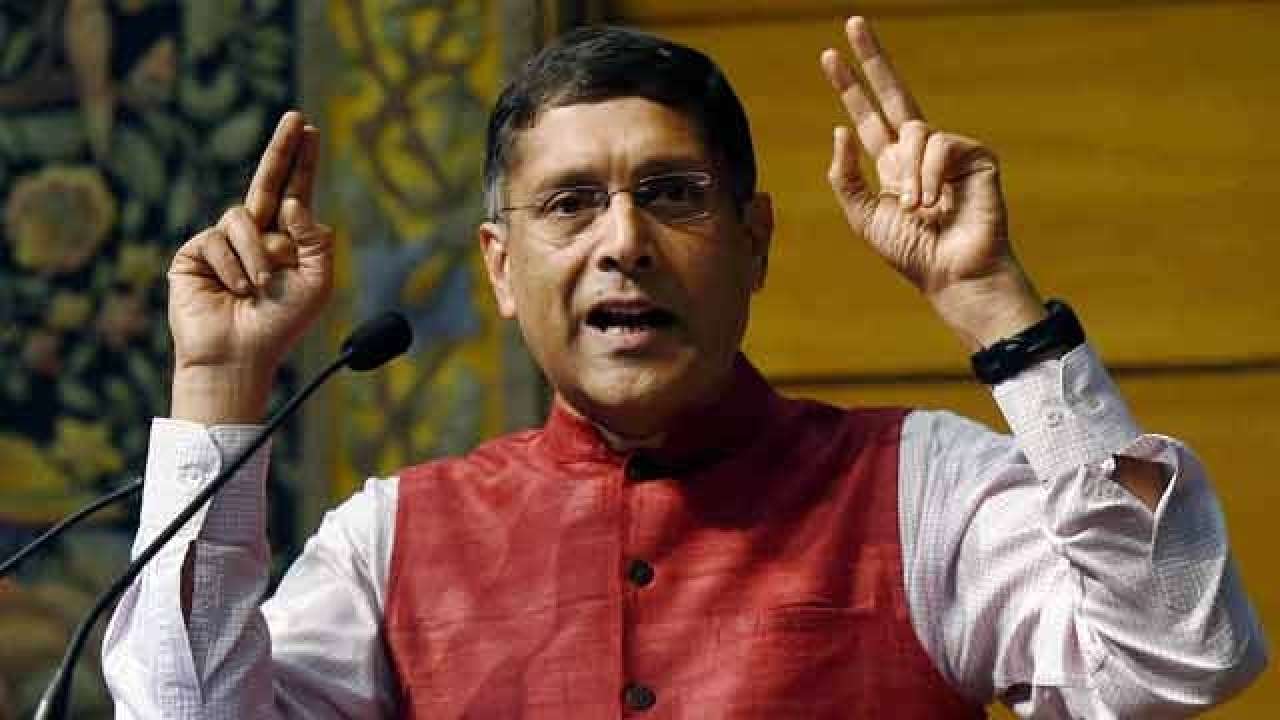 Furthermore, Subramanian stated "About a year ago, the government passed the Bankruptcy Code and six months ago the RBI put a number of companies into resolution. A couple of months ago, the government fired a bazooka and announced recapitalization of banks. The regulator Reserve Bank of India has passed a series of regulations to accelerate the resolution process. Of course, over the weekend, we have all these scandals which have affected the Indian banking system. Bank of Baroda closed down operations in South Africa, State Bank of India had to recapitalize a lot more than they have said, and there is the Punjab National Bank episode now."
Never late than never, the RBI has undertaken a supervisory assessment of control systems in the PNB and will take appropriate supervisory action, it said. What about regulatory measures? What about all other PSU banks, besides Private Banks, "Co-operative Banks" and other financial agencies?
Facts are quite clear. Successive regimes have been resorting to recapitalization of affected banks (Non Performing Assets -NPA) indulging or conniving with fraudsters. Surely, it is not the right way to stem the rot in the "Banking System".
Never too late for the Finance Ministry to open a "Centralized Control Center" to monitor every single transaction involving cases of loans, letters of undertaking, SWIFT transfers, Hawala transactions, and and so on 24 x 365 basis.
As stated in Part 1, monitoring and supervisory functions must be carried out on day-today basis at all levels starting from the concerned branches.
Next, fix/specify responsibility and accountability at all levels for all bad financial transactions so that none can escape from deterrent punishments for omissions/commissions in posterity.
Goes without saying that all CFA's (Competent Financial Authorities) empowered to sanction loans must be punished. It includes Managing Directors and CEOs, Directors of Board and officials who process such cases. Not only their services must be terminated but also their properties seized and awarded jail terms.
Furthermore, the "External" auditor's services must be terminated and penalized for their failure to notify higher authorities of fraudulent cases.  The services of external auditors should be limited to 3 years only.
Even the "Internal" auditors must be suspended and their services terminated for failure to bring fraudulent cases to the notice of higher authorities.
Since we are living in "high-technology" age, issue of all Letters of Undertakings for various sums must be reported to concerned authorities to include RBI, ED, FIUs, Income Tax, and others considered appropriate.
Surely, there is a way out from the ongoing "Methods or Mayhem of Madness".
In sum, routine way of resorting to archaic processes of appointing Commissions and in-house inquiries cannot stem the 'rot' in the financial services sector. If the present Modi-led BJP government is genuinely committed to cleansing the system, it must streamline and implement a "fool-proof and fail-safe" processes and procedures on 24 x 365 basis, specify responsibility and accountability for the frauds at various levels and pass strict laws to punish the offenders with life-time imprisonments. Otherwise, "Loot and Scoot" would be normal recurring feature even in posterity.