(Brig (retd) GB Reddi)
"War is the continuation of politics by other means" was Clausewitz's classical view of warfare.  Can its latest transformation, that is, "economic warfare" achieve end political objectives of President Trump of United States (USA) in today's context?
Trump and his administration are employing economic warfare to influence, coerce, intimidate its rivals and allies interests to achieve its strategic goal of "America First; Make America Great Again".  China views it as threat to the basis of the multilateral trading system.
Trump administration officials speak of reshaping the post-World War II international system, whose rules are no longer apparently in the American interest. Trump's economic aggression is intended to reassert American "sovereignty" over matters of international diplomacy and trade.
Immediately after assuming office in January 2017, Trump withdrew from the Trans Pacific Partnership. Since January 2017, the USA also imposed sanctions on 213 Russian-related items as punishment for Russia's cyber attacks and its predatory behavior in Ukraine.
One year later inn 2018 State of the Union Address, Trump named China—alongside terrorist groups, rogue states, and Russia—as a rival. Both the National Security Strategy and the National Defense Strategy characterized relations with China as strategic rivalry.
The 2017 GDP at current dollar prices and PPP of the USA is US $19,390.6 trillion; China is US $12,014.6 trillion and by PPP rate is US $23,159.1 trillion; and India is US $ 2,611.0 and by PPP rate is US $9,459.0 trillion. By PPP criteria, China is economic superpower already. China has developed economic interests at global level: Latin America, Africa, Canada, Mexico, Central Asiatic Republics, Australia, ASEAN nations and even with Japan, Taiwan and Koreas. China's economic rise is unstoppable what with abundance of shale gas reserves inland and oil in South China Sea.
Viewed in the emerging context, USAs economic warfare with China may not achieve its end objectives. Also, the USAs sanctions imposed on nations like North Korea, Iran and on groups in Colombia, Libya, Congo, Pakistan, Somalia, the Philippines, Lebanon and more may not yield results.
Trump administration latest announcement that it would soon impose new sanctions to sell anything with a potential national security purpose to Russia  — gas turbine engines, electronics, integrated circuits and testing and calibration equipment – in response to the attempted assassination in March of a former Russian spy living in England and his daughter may also not yield results.
Even Trump's warning to all USA trading partners on 7 August 2018 that "anyone who does business with Iran will not be doing business with the USA, after his administration reimposed blanket sanctions after the first 90-days period."
The sanction now in force include: automotive sector;  issuance of sovereign debt; transactions related to the Iranian rial; trade in gold and other precious metals; graphite, aluminum, steel, coal, and software used in industrial processes; and acquisition of USA bank notes by Iran.
"In November they ratchet up to yet another level," Trump tweeted. "Anyone doing business with Iran will NOT be doing business with the USA. I am asking for WORLD PEACE, nothing less!"  On November 5, 2018, the USA will impose sanctions on Iran's port operators and energy, shipping, and shipbuilding sectors, petroleum related transactions and transactions by foreign financial institutions with the Central Bank of Iran.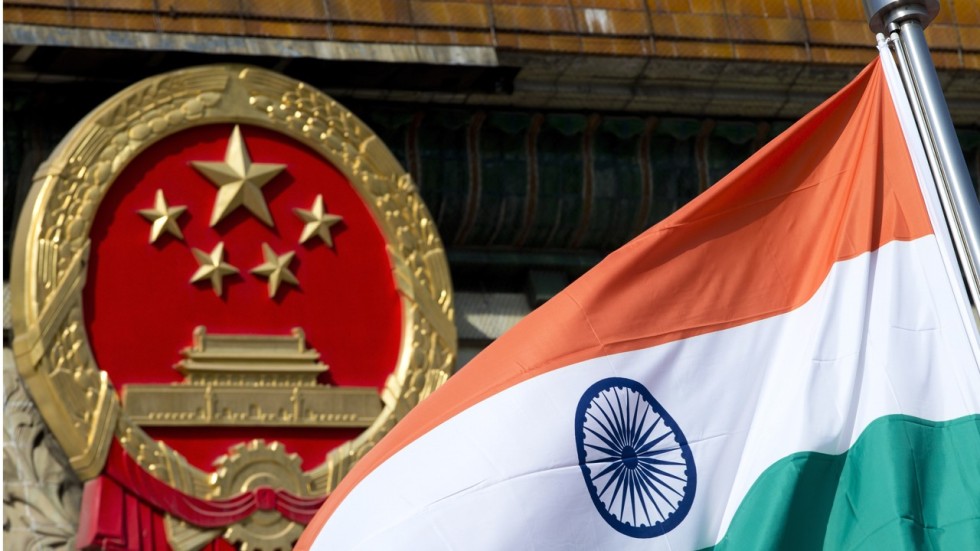 As per observers, new sanctions may not weaken Iran, but rather embolden it. Regime change and denuclearization as end objectives are impossible. Iran holds the largest combined oil and natural gas reserves in the world. China is reliable oil trade partner. And, Iran can always flex its muscles by threatening to block the Straits of Hormuz thereby stopping all outflows from the Gulf nations.
Ipso facto, over 60 percent of Iran's oil and gas exports go to Asia and the rest primarily to the European Union (EU) and Turkey. And, India receives 23% of total exports – a significant source of supply. Even South Korea, Japan and Taiwan are drawing oil from Iran.
The average price of Iranian crude in 2017 was US$52 a barrel – a very substantial premium to the international benchmark's current price level of mover US$67 a barrel. In value terms India's imports from Iran jumped nearly two-and-a-half times or 140 per cent to $1,368 million in June this year as compared to June 2017. For the quarter ended June, value of these imports stood at $4,077 million as compared to $2,026 million in the year-ago period.
Naturally, most countries importing Iranian oil are not willing to join in on sanctioning Iran. The EU, China, Russia, India, and Turkey have all stated that they will not enforce USA sanctions. India has applied for a waiver whereas China has not.
Regional geo political and economic interests and compulsions govern India to maintain cordial relations with Iran. After all, India has already committed over $500 million to commission Chabahar Port last year to gain only access route into Afghanistan and Central Asia.
By retracting from Iran now, India would only enable Pakistan and also China to gain influence in Iran. Even Russia, strategic ally of Iran, will draw closer to both China and Pakistan which is contra India's national security interests. So, India can ill afford to succumb to Trump's coercive tactics.  More so, Modi led BJP cannot completely estrange from the Indian Muslims goodwill in the domestic politics.
The inaugural 2 plus 2 India-USA dialogue scheduled on 6 September 2018 in the wake of sanctions targeted at Iran and Russia provides an opportunity to find a solution that consolidates respective interests. After all, the USA had in the past recognized the role Iranian crude oil plays in India's energy security and Russia's strategic alliance status. The USA must give requisite waivers to India on both counts.
Let me also briefly recount ongoing trade war activities between the USA and China, NAFTA and EU nations to include: Trump imposed tariffs on solar panels and washing machines in January 2018; USA  put tariffs on steel and aluminum, arguing that unfair trade practices threatened American manufacturers and thus national security in March 2018 but initially exempted the EU, Canada and Mexico; the USA put tariffs on China in April, with China retaliating with duties on about $3 billion in American products; on May 18, 2018, the EU threatened to retaliate with tariffs on $7.1 billion worth of USA goods; on May 31, 2018, Canada  announced tariffs on about $12.8 billion in American goods; on June 5, 2018, Mexico targeted more than $3 billion in American goods; on June 15, 2018 the USA threatened to impose tariffs on $50 billion on China effective from July 6,2018 retaliated by China  announcing tariffs on $50 billion in American goods; and on July 10, 2018 Trump announced more tariffs on $200 billion in Chinese products and also was prepared to impose tariffs additional $200 billion also retaliated by China.
Ipso facto, the USA is squarely responsible for China's raise having enabled its economic growth when Deng Xiaoping opened Chinese economy in early 1980s. In 2001, the USA also facilitated China's ascension to the World Trade Organization (WTO). However, there was trade tension between the USA and China with as many as 35 disputes against each other.
However, Trump always viewed China as a rival; and voiced concern against the threat of Chinese trade. Trump is emphatic that China is operating on an uneven playing field, using unfair trade practices restricting market access to include apparent theft or forced transfer on intellectual property from American businesses that supposedly harm the U.S. economy, steal American jobs and contribute to a vast trade deficit that now stands at $375 billion.  "The current trade imbalance is not acceptable," Trump said during a speech before Asian leaders and dignitaries in Vietnam last November. "The USA will no longer turn a blind eye to violations, cheating or economic aggression."
As per experts, IP theft is not the most important issue. China has extracted billions of dollars of intellectual property and confidential business information from USA companies. Chinese companies do not face similar constraints in the USA.
Experts believe that a trade war usually hurt the country that enjoys trade surplus and thus is more likely to be driven to compromise. In the 1980s, it was true of Japan. But Japan had virtually no domestic market and mostly depended on exports. Although China too depended on exports in the past, it has diversified to trade activities on the global plane, besides growth of domestic market. Furthermore, China is making giant technology leaps not only to catch up with the USA but to surpass it. So, China need not necessarily anymore depend primarily on the USA markets and technology.
No wonder, China's leaders sound confident that they can win a trade war. Xi Jinping stated "the USA is determined to stop China's rise — but that it no longer can. China is already too strong, its economy too big." The history of the "new China" would "never succumb to external pressure." China has depicted Trump as a reckless bully intent on undermining the global trading system, while presenting the Chinese government as a fair-minded champion of free trade.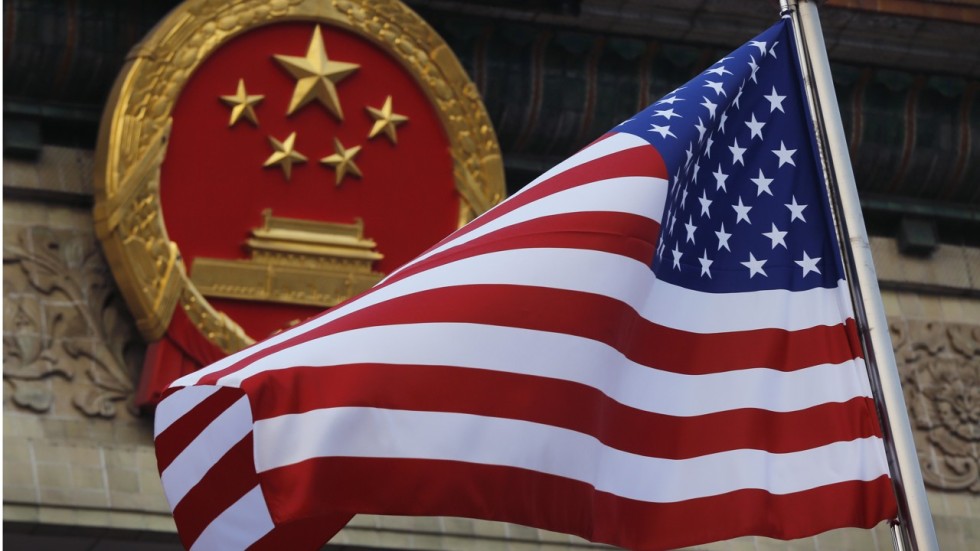 As an old African proverb states: "When two elephants fight, it is the grass that suffers most".   Of course, trade war retaliation and recycling between the USA and China is bound to hurt many nations including India. Some of USAs closest allies would be hardest hit like Canada which is the largest exporter of steel to the USA. Canada called the tariffs "absolutely unacceptable," while top EU officials said they are developing plans to retaliate. In reality, Germany, Japan, and South Korea are also among the top–ten exporters, and China is only the eleventh largest. Suffice to highlight that if the economic warfare continues, it could have a lasting impact on the global economy.
Already markets have been rattled, and companies have been forced to reshape their operations, raising the possibility of higher prices for businesses and consumers.
In turn, it has rattled business and consumer confidence and is hurting growth. Many U.S. businesses rely on low trade barriers to create international supply chains that reduce costs and increase efficiency.
These could come apart amid the new tariffs. As per experts, winning trade war by destroying both imports and exports would be a Pyrrhic victory.
Retaliatory tariffs have already put American industries in jeopardy as well. Think of the many multinationals—Amazon, Boeing, United Technologies and others like them –  who exported $794 billion worth of goods in 2015, 53 percent of all U.S. goods exports.
And they spent $284 billion on R & D; a remarkable 79 percent of total USA private-sector R & D. China has also restricted imports of American wheat and soybeans in response to previous tariffs.  Yet, Trump seems undeterred.
In contrast, the Chinese government has much greater control over the economy, allowing it to shield the public from job cuts or factory closings by ordering banks to support industries suffering from American tariffs. It can spread the pain of a trade war while tolerating years of losses from state-run companies that dominate major sectors of the economy.
Already, America's major European allies are opposed to Trump decision to exit the nuclear deal with Iran; some have suggested they may try to actively undermine USA sanctions by instructing state-owned banks and energy companies to do business with Iran.
Nonetheless, Trump is bent upon disrupting the existing global economic order. As Trump moves the USA into a position that opposes existing global trade agreements and international bodies, this raises doubt about the USA commitment to the existing world order and provides an opportunity for China as the largest economic power committed to preserve the status quo.
Also, the longer USA-China trade tensions persist, the more likely Beijing will offer concessions to traditional USA partners like Japan, Canada, and the EU to draw them closer to China and further from the USA.
If Trumps goal was to scare Xi into submission, he has failed. Xi has called Trump's bluff. Experts believe that Xi Jinping may not succumb to American demands. Trumps belief that tariffs would hurt China is misplaced. It may at best reduce 1/10th in China's economic growth.
China is clear in what it wants, as it moves "closer than ever to the center of the global stage."  China sees it as an opportunity to create distance between USA and its western allies by framing Trump as the unilateralist instigator and China as the principled protector of the global trading system.
China is "more confident and able than ever to realize this goal," which is to displace the USA in economic and technological leadership. China can now assert that it is the global leader supporting existing institutions to "guide economic globalization".
Yet another significant point to note is that sanctions have failed to achieve denuclearization of North Korea. Among officials, there is growing acceptance that denuclearization may not happen in any kind of meaningful way. Similarly, even Iran may not succumb to Trump's coercive methods.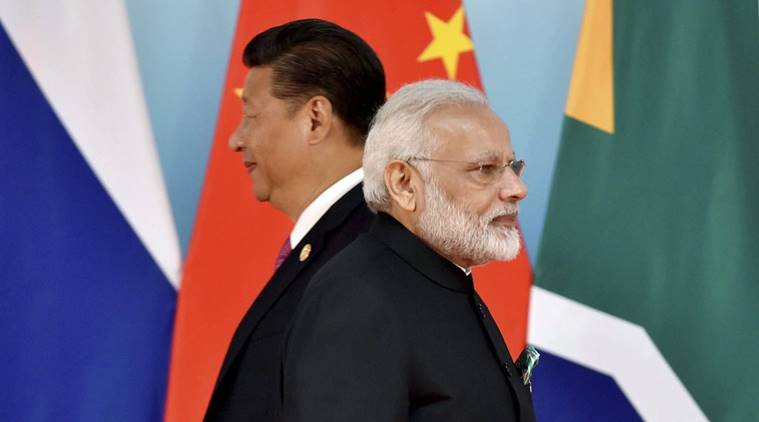 In retrospect, Trump has landed himself and the USA in a tricky situation. He cannot retract or even accept a symbolic concession from China and other rivals and declare victory. No cost-free options left. The stakes are high. With November elections likely to be cliff hanger, Trump cannot degrade America's ability to influence global challenges.
In sum, the possibility of an early end of Trump's economic war against China, Russia, North Korea, Iran, NAFTA and EU nations cannot fade away soon.
The world economy is bound to suffer; particularly worst hit would be developing and poor nations. Modi and the BJP government must be prepared to counter the challenges arising out of the ongoing economic warfare and exploit opportunities to maintain its current growth rate of above 7%.
And, India must gets its waivers in pursuit of consolidating strategic alliance partnership in the forthcoming 2 + 2 meeting. Surely, the USAs interests in the Indian Ocean Region are best ensured with India on its side.