(Brig (retd) GB Reddi)
Crooked visual media is an emerging internal security threat. Many of them are spreading conspiracy theories, particularly NDTV and India today (Sreenivasan, Rajdeep Sardesai etc). Coverage of Jayalalitha's medical state, her demise, succession and property stories reflect rank bad journalism.
Proliferation of visual media channels, owned by corporate barons enjoying political patronage, is real.  Functioning under directions of owners, the editorial staff cannot exercise professional freedom. If they do not comply with editorial directions, they will soon be shown the door.
Very few media professionals can, therefore, strictly follow the basic and sound principles of journalism. So, fake news proliferation-(fiction masquerading as fact) and spinning preposterous conspiracy theories could be viewed as a media strategy to drive a wedge and divide political rivals and parties. Attempt to lit the fire where there is no smoke also.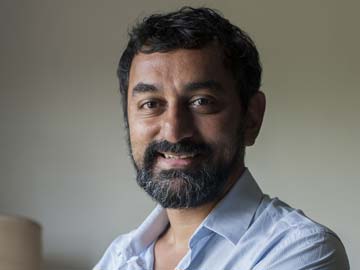 If reputed 'Anchors" are resorting to "sensationalizing" news coverage in the name of investigative journalism, none should be surprised. It does not augur well not only for their personal credentials; but exposes the fraud indulged by owners. After all, intrigue, treachery and corruption is inherited heritage.
Let me cite few examples of the coverage of disinformation during hospitalization and demise of Jayalalitha. First, even before Jayalalitha's remains could be laid to rest, the succession conspiracy was floated as news.  Only 5 Ministers was involved behind closed doors in the precincts of Apollo Hospital in the decision making process of nominating O. Paneerselvam to be sworn in as the Chief Minister. Sashikala played a decisive role in the decision thereby naming as her as the extra-constitutional authority. MLAs were also forced to sign on three blank papers around 5 P.M.
Two, lack of opaqueness of health state of Jayalalitha during her 75-days stay including confidentiality of treatment, restricted access to Jayalalitha and secrecy over her sudden death is circulating as evidence of conspiracy theory.  Such few claim that Jayalalitha was dead immediately after she suffered the "massive Cardiac" arrest in the forenoon.
Three, media anchors have been highlighting lack of exact details of property apportionment of Jyalalitha assets to various beneficiaries as part of the conspiracy theories particularly floating speculative theories of a "Will" bequeathing assets to Sashikala and others.
Finally, Sashikala's new role, as an extra-constitutional authority, is being sensationalized as part of conspiracy theory. As part of the media tirade, media has been recounting how Sashikala was banished by Jayalalitha, and she came to be to her trusted aid.  Her presence at the Rajaji Hall where the Casket was placed for people to pay homage and also at the time of burial is flashed as evidence of her dominant role. Anchors even attempted to create a controversy over the burial issue next to MGRs memorial instead of cremation as per Brahmin rituals.
Subsequently, Anchors made yet another attempt to further give the conspiracy theory a spin by organizing a Panel Discussion on the next day in Sacred Heart's School. Despite best efforts by prodding and leading question to reinforce conspiracy theories, the panelists except for the DMK spokesperson, did not toe the Anchor's line.
Even the NDTV and India Today channels have featured a Tamil Actress Gautami on the next day to take cudgels against secrecy shrouding Jayalalitha's medical treatment and Dhany Rajendran, Editor, News Minute. Even they too did fall in line with the conspiracy theories and stayed clear of controversy.
How can medical authorities permit "tom, dick and harries' to have free access to ICUs? Surely, it is unfair for the media to gain entry into ICUs and pry into bed rooms and bathrooms in the name of investigative journalism, more aptly, yellow journalism.
In retrospect, the so called highly self styled No 1s in visual media channels are indulging is sowing seeds for creating crises vital for sensationalizing news coverage. They are primarily responsible for spreading distrust and hatred even among well knit political parties thereby generating political instability.
In return, if the safety and security of Anchors who attempt to denigrate others on the streets occurs in future, media anchors and journalists are to be blamed for attracting wrath on themselves.
Such fake or fraud news coverage is soon going to emerge as the most heinous internal security threat faced by India. Sooner than later, if the visual media loses control over "freedom of press", they are to be blamed themselves only for indulging in baseless conspiracy theories. (To be concluded)